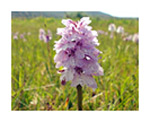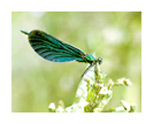 EirEco
Environmental Consultants
Carron, Co. Clare
Ireland
Tel: + 353 (0) 65 708 9080

Links to Institutions, Societies and Government Departments
Institute of Ecology and Environment:
www.ieem.net
IEEM is the professional body that represents and supports ecologists and environmental managers in the UK, Ireland and abroad. It provides a variety of services to develop competency and standards in ecology and environmental management.
Institute of Fisheries Management:
www.ifm.org.uk
The Institute of Fisheries Management (IFM) is an international organisation of people sharing a common interest in the modern management of recreational and commercial fisheries.
Society for the Environment:
www.socenv.org.uk
The Society for the Environment is an independent,not for profit organisation incorporated by Royal Charter and responsible for awarding the title Chartered Environmentalist (CEnv) to professional individuals through its 24 licensed member bodies.
Envirocentre Information Portal:
www.envirocentre.ie
Envirocentre.ie is an environmental information portal
from Enterprise Ireland, designed to enhance environmental awareness and improve performancein Irish industry, with particular emphasis on small and medium enterprises (SMEs).
Environmental Protection Agency: www.epa.ie
The Office of Environmental Enforcement within the Environmental Protection Agency (EPA) is dedicated to the implementation and enforcement of environmental legislation in Ireland.
European Commission on Environment: ec.europa.eu/environment
Website of European Commission on Environment
National Parks & Wildlife Service: www.npws.ie/en/
The National Parks & Wildlife Service (NPWS) is part of the Department of the Environment Heritage and Local Government and is charged with the conservation of a range of habitats and species in Ireland.
EirEco does not endorse the content of these sites or any other sites linked to on its website, nor agrees or takes any responsibility for their content.

Guidelines & Codes of Practice
Contact Details
EirEco Environmental Consultants
Carron, Co. Clare, Ireland
Tel: + 353 (0) 65 708 9080
Email Us
Contact Us



EirEco Environmental Consultants
Telephone:
+353 (0) 65 708 9080
Mobile (Cell):
+353 (0) 86 827 7595
Click to email us