About EirEco
EirEco Environmental Consultantsis an independent, professional consultancy specialising in environmental and ecological services covering the marine, freshwater and terrestrial environments. Established in 2006 by experienced ecologist Paul Murphy, EirEco delivers comprehensive ecological consultancy services to its clients. The company maintains the objective of providing practical and pragmatic input at all stages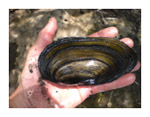 of a project from concept to detailed design, construction and implementation resulting in scientifically valid survey and assessment services. We work throughout Ireland and also have extensive experience on an international basis. Backed by recognized qualifications and long-term experience we provide scientific assessments in industries including Wind Energy, Road Schemes, Residential Developments, Water Supply, Retail, Quarrying and Commercial Development based on internationally recognized legal standards. We also offer a wide array of expert services for both the public and private sector in relation to water, habitats and protected species.
Practical – Experienced – Scientific
Paul Murphy is a qualified Environmental Scientist holding a Masters of Environmental Science along with Diplomas in both Aquatic Biology and Horticulture.  He is a member of the Institute of Ecology and Environmental Management, the Institute of Fisheries Management and a Chartered Environmentalist. With over 25 years of experience in environmental management, he is known for his practical and hands-on approach which results in well-planned and executed assessments that are comprehensive, clear and valuable to his clients. Paul has gathered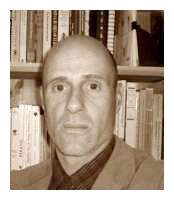 extensive know-how in a wide range of projects spanning all aspects of commercial, public and private development, ecological assessment and nature conservation. He specialises in inputs to Impact Assessments, development of Management Plans, Ecological Surveys including Habitat Mapping, Marine, Botanical & Fresh Water Surveys. In addition, he also handles projects that require intricate expert knowledge such as Rare Plant Surveys, Tree and Woodland Surveys as well as Invasive Alien Species. He is a qualified Commercial Diver (Part III and IV), and PADI Divemaster, and has Power Boat Level 2 certification. Examples of his experience are outlined within each individual Service section. Paul has worked in many locations both nationally in Ireland as well as overseas in regions including The Gambia, Tanzania, Iceland and India and brings with him a wealth of experience based on practical environmental management, ecological surveys and restoration in temperate and tropical ecosystems. He is an approved surveyor (NPWS) for freshwater pearl mussel, and has held numerous licenses for the salvage of freshwater crayfish, lamprey ammocoetes and exclusion of badgers.
Membership of professional bodies:
EirEco cooperates with a network of professional associates to provide specialist input and support on aspects such as engineering, landscape architecture, planning and project management. Please don't hesitate to contact us for any queries or to request more details on EirEco and our service offering.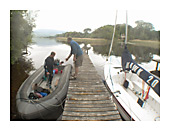 Contact Details
EirEco Environmental Consultants
Carron, Co. Clare, Ireland
Tel: + 353 (0) 65 708 9080
Email Us
Contact Us



EirEco Environmental Consultants
Telephone:
+353 (0) 65 708 9080
Mobile (Cell):
+353 (0) 86 827 7595
Click to email us